September 9th, 2006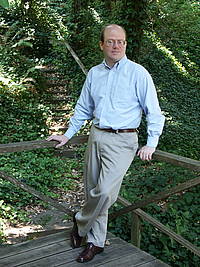 At next week's Wizards of OS 4 in Berlin, Wikipedia's chief organiser in its first year Larry Sanger will announce, for the first time anywhere, a new encyclopedia project. Sanger who is now Director of Collaborative Projects for the Digital Universe Foundation suggests that his novel approach will provide a solution to the challenge of assessing and improving the quality of openly contributed articles.
The announcement follows recent reports on the German-language Wikipedia introducing a quality-management mechanism whereby new page edits need to be approved by registered users before they become visible to everyone.
In the same WOS4 session on Quality Management in Free Content, Martin Haase, professor of linguistics and board member of Wikimedia Deutschland e.V., will give insights into the intense debate on the Wikipedia mailing lists about who gets to approve edits.
What Sanger's alternative is he's not saying yet. "One key element of the new project will not be revealed until the talk itself," but, continues Sanger, "it will, I think, prove to be very exciting to all Wikipedia-watchers."
If you're excited, come to Berlin.
WOS4. Information Freedom Rules, 14-16 September 2006: Quality Management in Free Content, Friday, 15 September 2006, 1 pm, Columbia Club Berlin